Montréal, January 18, 2018
Data centers create wealth in Québec
Data centers generate positive economic spinoffs in Québec and create good jobs, as demonstrated by the economic analysis Hydro-Québec commissioned from KPMG last July.
Existing data centers supported 1,027 direct and indirect jobs in Québec in 2016. The 2025 forecasts, with an installed capacity of 1,000 MW, would see this sector supporting up to 14,000 jobs.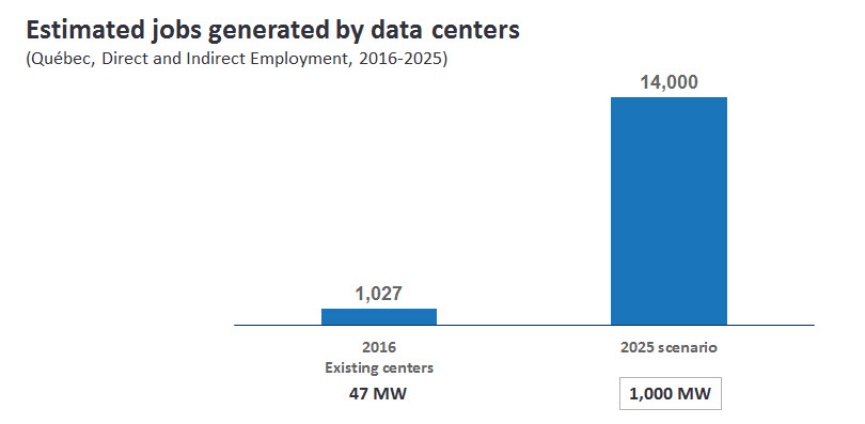 These high quality jobs stand to pay salaries 38% higher than the average Québec wage.

The analysis also confirms that the wealth created by data centers will increase significantly over the coming years.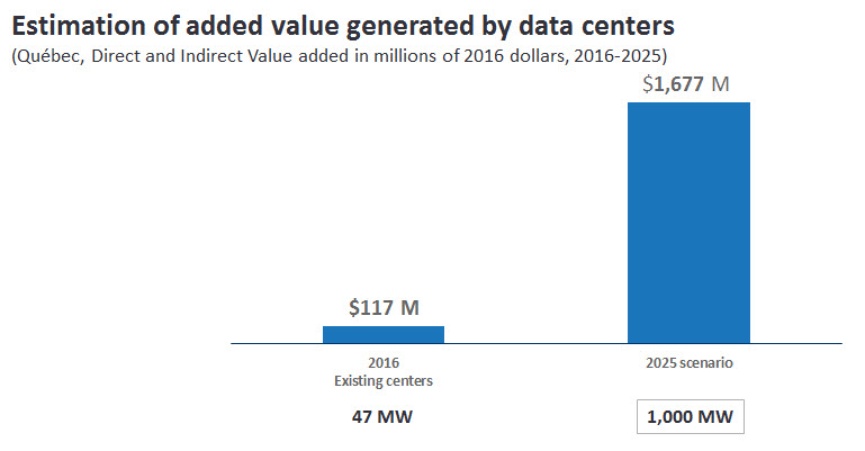 The establishment of a large number of data centers in Québec is also likely to foster the development of businesses both upstream and downstream, such as supplying hardware or electronic components, software solutions, IT services, data processing application development, and R&D.
That is why Hydro-Québec is going to continue its initiative, successfully launched in 2016, to attract even more data centers, and make a significant contribution to Québec's economic growth and development.
Read the KPMG report http://www.hydroquebec.com/data/centre-donnees/pdf/hq-centres-de-donnees-kpmg-en.pdf
Top of page