Montréal, January 19, 2023
Update on the power outages that affected Québec during the 2022 holiday season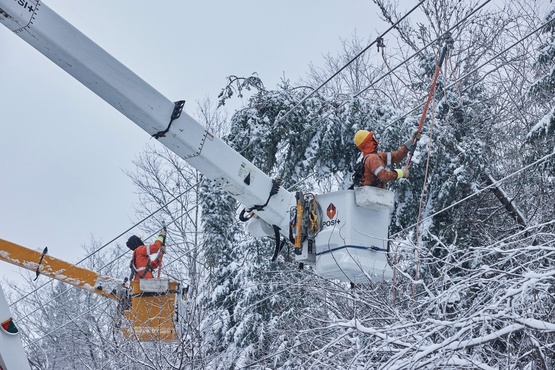 From the morning of December 23 to December 25, a severe snowstorm with very high winds passed over Québec. Gusts of up to 110 km/h swept through most of the province, causing more than 7,500 outages that affected some 640,000 customers.
At its worst, the storm left approximately 380,000 homes without electricity. Within 63 hours, power had been restored to some 85% of them. Hydro-Québec would like to thank its customers for their patience and understanding and to acknowledge the mobilization efforts of its employees and partners.
From December 23 to 30, around 1,200 workers were in the field every day, voluntarily postponing their holiday break. They worked tirelessly in especially demanding weather conditions and had to overcome numerous challenges, including the vastness of the territory affected by the storm, the storm's longevity and the difficulty accessing certain areas, which could only be reached by snowmobile or snowshoe. Our field crews relied on the support of several colleagues who oversaw logistics, administration and communications.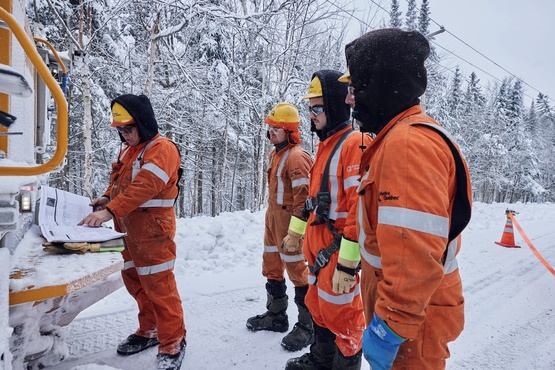 Hydro-Québec wishes to inform its customers that the tens of thousands of overtime hours required to address the outages have led to the postponement of planned work and will cause further delays in the coming weeks. Our employees are doing their utmost to minimize the wait times. We would like to thank our customers in advance for their understanding.
To reduce the likelihood of outages during extreme weather events, we are actively pursuing our vegetation control work, which involves cutting the tree branches that risk falling on power lines. Over the past few years, we have doubled our investment in vegetation control, which totaled $100 million in 2022.
Highlights
Costs resulting from the storm in December 2022: around $55 million.
7,529 outages.
640,000 homes without power.
380,758 customers affected when the storm was at its worst at 1 a.m. on December 24. Most were located in the Outaouais, Laurentides and Capitale-Nationale regions.
On December 26, approximately 63 hours after the peak of the storm, service had been restored to 85% of homes.
On December 27, approximately 93 hours after the peak of the storm, service had been restored to 95% of homes.
160,000 hours logged by our line workers.
More than 1,200 dedicated employees in the field restoring service for 8 days.
More than 500 poles replaced.
More than 530 transformers replaced.
63 km of power lines installed.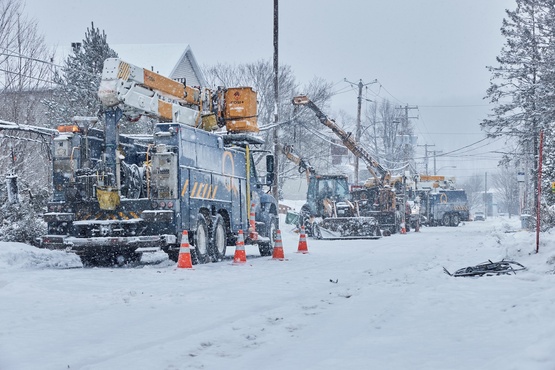 Quotes
"The holidays are certainly one of the worst times of the year to be without power. We know that, and that is why we rolled up our sleeves and worked tirelessly until service was restored to every household. Yet again, our line workers were there. They never hesitated to raise their hand and make themselves available during the holiday season, knowing our customers needed them. I want to thank our customers for their patience and understanding."
– Sophie Brochu, President and Chief Executive Officer, Hydro-Québec
"This was the second extreme weather event to hit Québec in 2022 after the May 21 derecho. Even though the thousands of outages were caused by extraordinary weather conditions, vegetation control near power lines and increasing the robustness of our infrastructure remain top action items for us. Our customers are our top priority."
– Éric Filion, Executive Vice President, Chief Operating and Customer Experience Officer, Hydro-Québec
Information
Hydro-Québec
514 289-5005
Top of page